Sofusa is Hiring!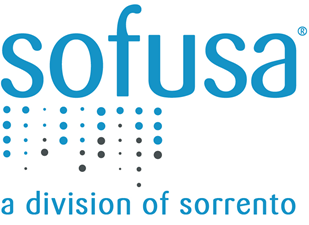 ABOUT US
Sofusa, a Sorrento Therapeutics Inc. company, is a fast growing, clinical stage, antibody-centric, biopharmaceutical company developing new therapies to turn malignant cancers into manageable and possibly curable diseases. Sorrento's multimodal multipronged approach to fighting cancer is made possible by its' extensive immuno-oncology platforms, including key assets such as fully human antibodies ("G-MAB™ library"), clinical stage immuno-cellular therapies ("CAR-T"), intracellular targeting antibodies ("iTAbs"), antibody-drug conjugates ("ADC"), and clinical stage oncolytic virus ("Sephrevir®").
We attract smart people who play well with others. We're small enough for your ideas to make a big impact, and large enough to offer you opportunities to grow professionally at any stage of your career.
If you're a quick learner, enjoy working in the biotech industry, and share our mission of providing ground-breaking impact to medicine, each other, and our patients, Sorrento Therapeutics is the place for you!
WHAT WE ARE LOOKING FOR:
Sofusa, a Sorrento Therapeutics company, is seeking technicians, engineers, and scientists for manufacturing / research roles at its Sandy Springs facility.
YOUR REWARD:
Support scientists who are on the leading edge of immunotherapies for the treatment of cancer.
Earn a competitive salary that allows you to focus your attention on your passion.
A comprehensive benefits package including: medical, dental, vision, life and disability insurance, matching 401k, company paid holidays, and Flexible PTO, plus stock options.
If this sounds like the right career to fit your personality and interests, please apply, we're looking forward to meeting you!
Search for job openings here: https://sorrentotherapeutics.com/careers/
Sorrento Therapeutics, Inc. is an Equal Opportunity Employer