Environmental Technicians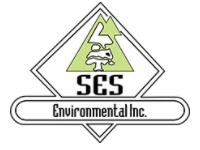 SES Environmental is offering job opportunities for technicians to engage in remediation and prevention activities.
The ideal candidate will be able to manage a fifty (50) pound backpack and perform daily tasks which will involve a degree of physical activity.
SES has clients throughout the country and candidates should expect to travel three (3) to four (4) nights during the work week.
Expenses including a per diem as well as hotel fees will be paid for by SES while the candidate is working out of town.
Once hired to a full time position, SES offers benefits to include matching 401(k) as well as medical and dental insurance.
If interested in scheduling an interview, please contact Willie Biddix at (770) 442-3552
To learn more about SES Environmental, CLICK HERE