Chicken Salad Chick is Hiring!
Chicken Salad Chick - Alpharetta
970 Northpointe Drive
Suite B190
Alpharetta, GA 30022, USA
We are looking for Restaurant Team Members and Team Leaders with a passion for Spreading Joy, Enriching Lives and Serving Others! Our Team Members work up to three areas of our restaurants: Service, Sandwich Line and Production. Our Team Leaders support our management team & team members and take care of our guests by running flawless shifts. Enjoy flexible hours, competitive pay, great food and our amazing 'Chick' culture! No fryers, grills, early mornings or late nights, and to top it off, we are CLOSED on SUNDAYS! Apply today! We look forward to meeting YOU!!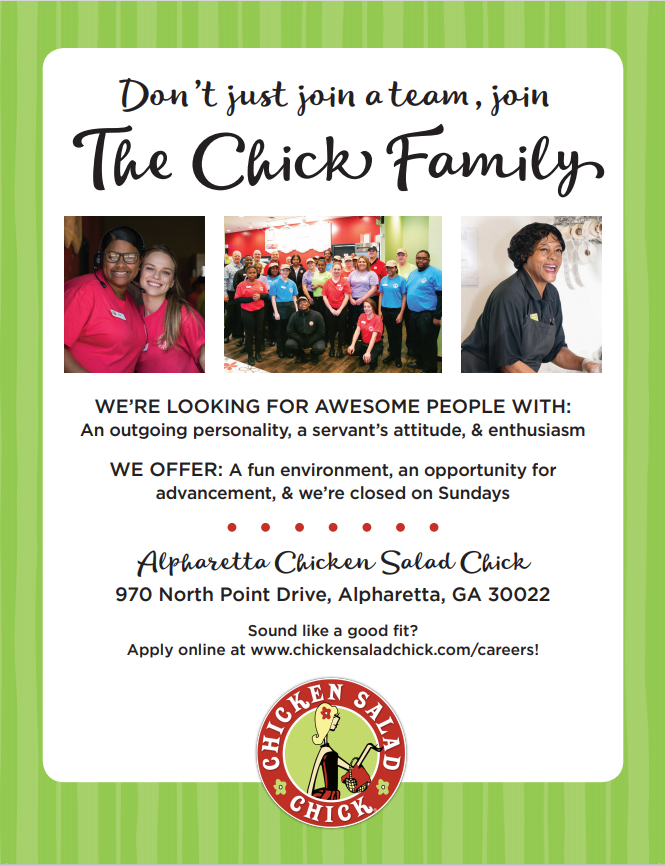 To apply online, CLICK HERE